Early Childhood Education
Love of Learning Starts Here
At Rutland County Head Start, we believe that all children have the potential to succeed and shine.
Our FREE early childhood education programs prepare children for success in school and in life by enhancing their intellectual, social, emotional and physical development.
We want children to reach for the stars and dream their biggest dreams – and to have the confidence to believe that anything is possible.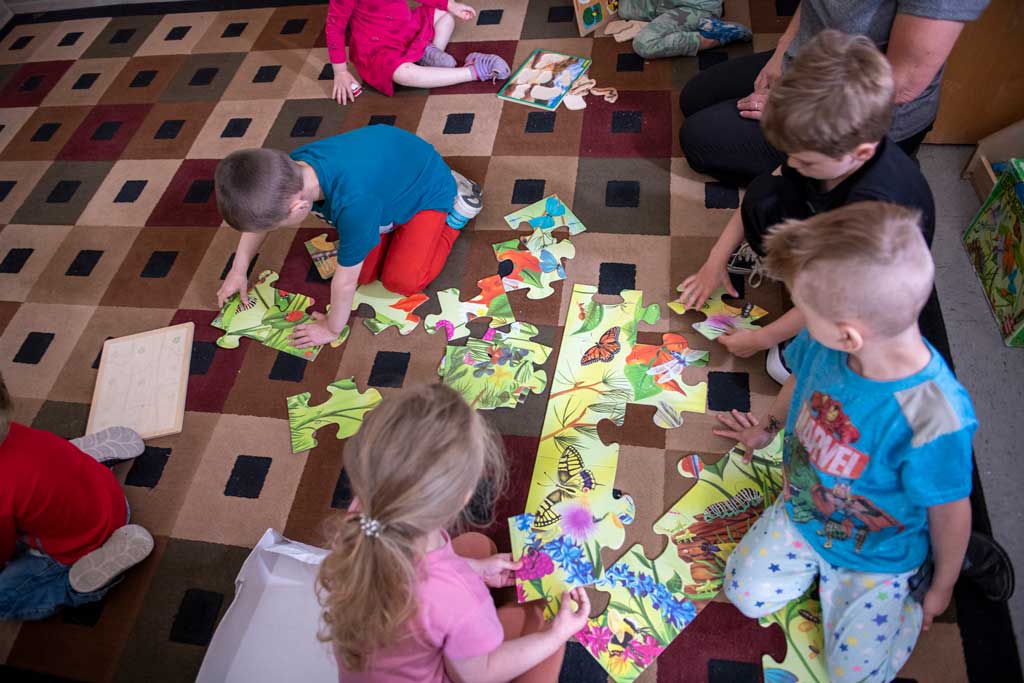 Early Education Programs –  Head Start and Early Head Start
Head Start is much more than a preschool. Head Start (ages 3-5) and Early Head Start (ages 0-3) provide high-quality education, healthy meals, medical and dental screenings, and holistic support for the whole family to prepare your child for Kindergarten and beyond.
a strong curriculum informed by national best-practices;
a magical environment that encourages creativity and joyful expression;
an outstanding team of compassionate, skilled, early learning professionals
At Rutland County Head Start, we provide the education, the support and the resources to improve outcomes, and to make dreams come true!
Our programs are available at no cost to eligible families.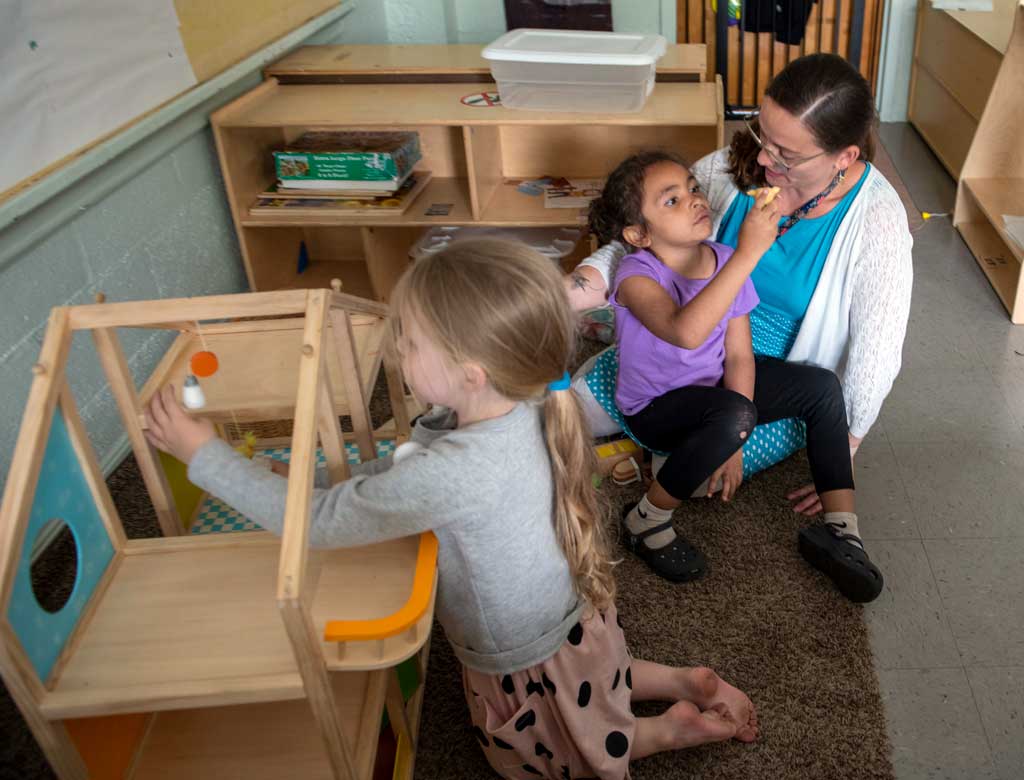 Click tabs below to learn more:


Hearing, Vision, Developmental Screening 
Within 45 days of entering the program, Rutland County Head Start conducts child screenings in collaboration with each child's parent. Screenings include height, weight, vision, hearing, developmental, and behavioral screenings. For any concerns identified, Head Start supports parents with referrals and follow-up with health professionals and specialists.


Ongoing Care
The Health, Family Service, and Education program staff track each child's health and development. Caregivers are supported in referrals and follow-up for recurring medical, dental, or developmental concerns. Through screening and tracking progress, Head Start ensures caregivers of children with existing or new health or developmental needs find support to meet the child's individualized needs. Head Start monitors child health and development through tracking:
each child's developmental progress
changes in physical appearance
emotional and behavior patterns
observations from parents and staff


Oral Health
The oral health program includes:
Promotion of effective dental hygiene in conjunction with meals;
Helping families establish a regimen of regular health and dental care within the required timeliness of entry into the program;
Close monitoring of up-to-date status of age-appropriate preventive and primary health care (medical, dental, mental health);
Facilitation of dental follow-up treatment and preventive measures;
Ongoing identification of new or recurring dental concerns, and timely referrals;
Expansion of RCHS data system for tracking and reporting EHS dental requirements and schedules.


Many of Rutland County Head Start's young children and families are eligible and receive mental health services free of charge.
Rutland County Head Start is a partner with Rutland Mental Health. Head Start Family Advocates are available to help families find support to manage stressors, support child behavioral or emotional challenges, or access coordinated services.
Rutland Mental Health has clinical experts including licensed social workers, counselors, family case managers, and in-class mental health support for individual children.  Rutland Mental Health Services is part of a collaborative support system to help children successfully participate in school, manage feelings, and make friends. Rutland Mental Health also works with the Family Services Manager at Head Start in delivering parent trainings and support groups.


Infants & Toddlers
Through consultation and training with RCHS management and the new Early Head Start team, Rutland Mental Health Services supports high quality Early Head Start programming with emphasis on birth to three, including mental health, responsive caregiving, quality interactions, and the needs of infants & toddlers in the context of family and relationships. RMHS will also serve families through case management, training, and opportunities for coordinated services and transition support.


Nutrition and Meal Services for All Children
All children at Rutland County Head Start are provided well-balanced, nutritious meals and snacks. The Health Manager consults with experts to ensure that nutrition education is incorporated into curriculum and services for children and families. The Health Manager and Nutrition Staff ensure all meals and food programs follow USDA requirements and developmental guidelines. Meals and snacks are usually family style and children are also provided with food and drinks if hungry or thirsty between meals (as soon as possible if activities do not allow). Rutland County Head Start follows Head Start Program Performance Standards and VT licensing as related to meals and nutrition.


Special Education & Educational Support Services
Rutland County Head Start understands how important it is to identify and support children with delays or suspected disabilities. Rutland County Head Start's Disability Manager oversees special education and mental health services. Staff conduct developmental screenings within 45 days of entry into the program. Any concerns noticed by parents, teachers, or that come up during screenings (or at anytime) are discussed with parents to make an immediate plan to support further evaluation. Rutland County Head Start partners with advocates and will help families navigate special education programming. Rutland County Head Start will collaborate with parents, specialists, and special education teams to adapt curriculum and support children in meeting individualized goals so they may be successful in school.


Head Start also understands that young children sometimes need behavioral support in order to learn skills to regulate their emotions and participate in classroom activities. Classrooms use Second Step Social Emotional Curriculum, Pyramid Behavior Support, Rutland Mental Health Services and individualized assessment/ planning to help children manage emotions and learn social skills.
If you have concerns about your child's development or would like more information, please contact Rutland County Head and speak with the Disability Manager. You can also find special education resources on the Resources Page.
For all children, Rutland County Head Start will provide individualized programming and services responsive to each child's development and unique needs.
Early Head Start (Ages 0-3)